Searching
Your transcripts can be a wealth of information for future reference. Being able to locate when and where a topic was discussed can save you hours of combing through audio and video content.
Our powerful search makes finding any content across all of your transcripts quick and easy.
---
Searching
You can search all of your transcripts quickly from the transcript list interface.

---
Searching Results
Your search results will vary based on the content you are transcribing. The results you find should match any words or phrases that appear across all of your transcripts.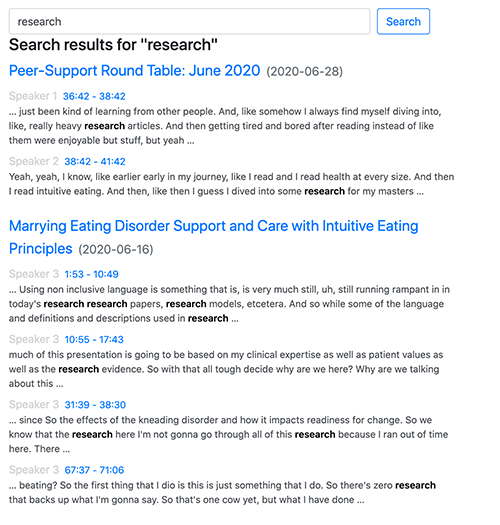 Within the results you can click on any of the transcript titles to go directly to that transcript. Under each title you will also see a list of exact segments within the transcript where your search term appears. You can click on the time range of the segment to navigate directly to that segment!